2019 - 2021 Strategic Plan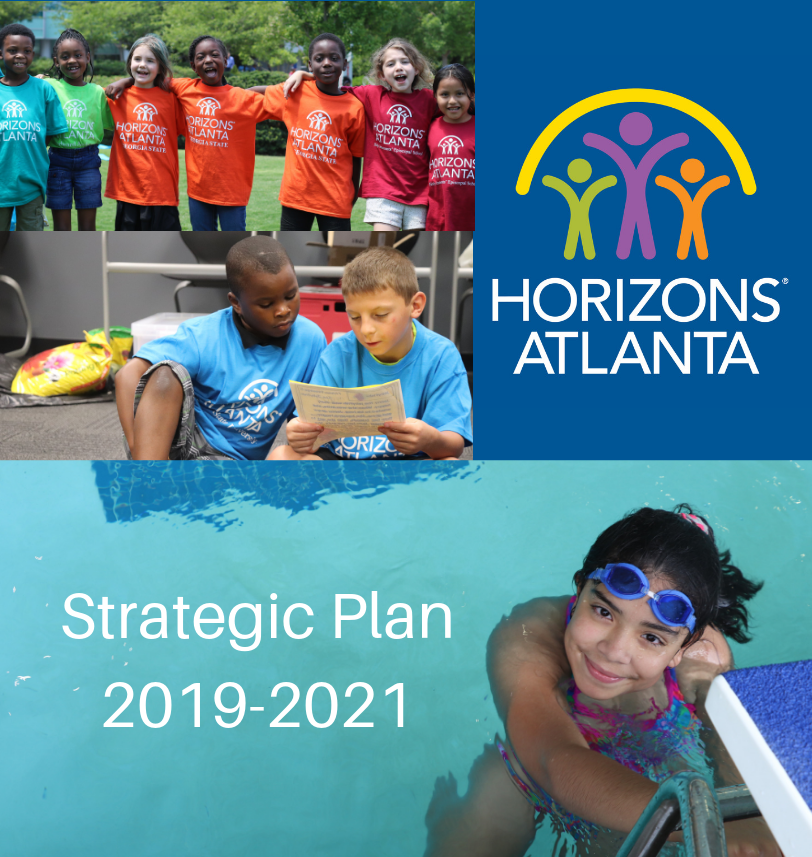 In 2019, Horizons Atlanta proudly commemorated the 20t​h​ anniversary of the launch of our first six-week summer enrichment program in Atlanta at Holy Innocents' Episcopal School. While we take the time to celebrate our history and accomplishments, it is fitting that we also set forth a thoughtful plan to continue our growth and improvement into the future. We proudly present to you our organization's 2019-2021 Strategic Plan to affirm our vision and commitment to this important work.
Over the twenty years since the start of our Holy Innocents' program, Horizons Atlanta has expanded significantly to a network of ten programs at ten host institutions today. Following the proven academic achievement model established by Horizons National, our Atlanta team continues to serve as an innovator and thought leader for our national organization, forging a regional approach that efficiently scales the number of children we can serve. Notably, 2020 saw Horizons Atlanta's total scholar seats surpass the 1,000 milestone.
We remain focused on our fundamental tenet that "every child in Atlanta, regardless of background, should have the same chance at making a positive impact on their community." By building each young scholar's literacy, mathematics, swimming, and other life skills, our program aims to eliminate the critical barriers to success that they may face and clear the path to a world of new possibilities.
Our work continues, and this strategic plan – informed by and crafted alongside our valued stakeholders – guides our activities over these three years so that we can deliver in a sustainable way high-quality academics and support to as many children and families as possible.
John Brock, Chair
Retired CEO, Coca-Cola European Partners
Click here to view our 2019 - 2021 Strategic Plan.